THE GUILDHALL SHOPPING CENTRE IS VERY HAPPY TO ANNOUNCE THE OFFICIAL OPENING OF THEIR INDOOR INFANTS AND TODDLER FAMILY GARDEN ON THE FIRST FLOOR ABOVE SAINSBURYS IN THE GUILDHALL.
This space has been born out of the need for community spaces in the city centre that are safe, sheltered from the rain and interactive for families and carers of young children.
The space has thick fake grass and is 8metres by 10metres, it's accessible but a little tucked away from crowds. It has some stimulating wall toys for children who are discovering their senses and developing their playing style such as large trees with bead counters. It also has a huge wooden duck and bright coloured cubes for the children to play on safely.
Thought has been taken into the comfort of the parents and carers too, with pallet seating around the edge and a mains fed water machine at the one corner of the area. The aim of this space is to allow parents and carers to bring their smaller children for a little run around while they have a rest or enjoy a beverage. There are also welcome to bring snacks/lunch into the area as there are ample bins provided and the space is regularly checked.
n 2022, we plan to host drop in music and story telling sessions in the week as well as groups focused on Dads as we acknowledge that this something that is desperately needed in Exeter and surrounds.
'It's important for spaces like the Guildhall Shopping Centre to evolve with the city and if there is something we can do create community through safe and enjoyable facilities on site that are free to use, then that's something we will absolutely do.' 

Nikki Fairclough, Marketing and Customer Experience Manager  
The space is open 7 days a week, 8am-7pm M-Sa and 10am-4pm Sunday. It is also open for late night shopping. It is located on the first floor, above Sainsburys and has both lift and stair access. It is also in close proximity to the baby feeding and changing are and the public toilets.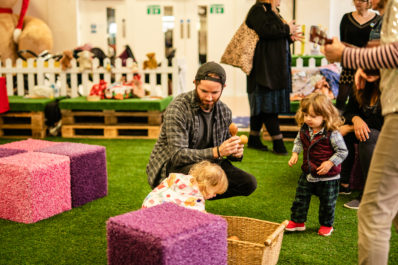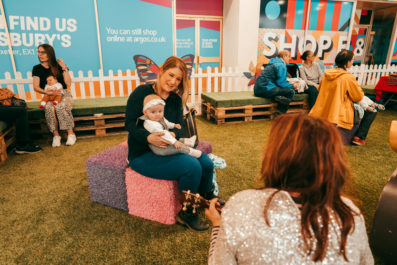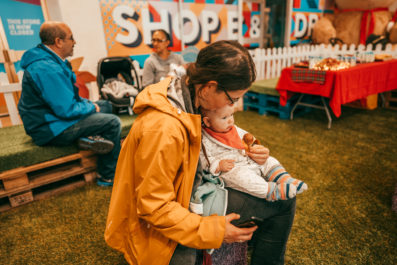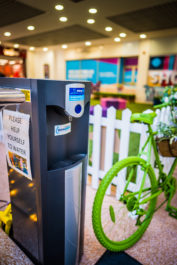 Water Machine available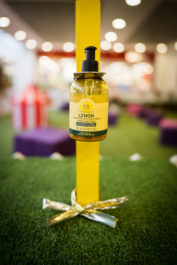 Hand Sanitiser units