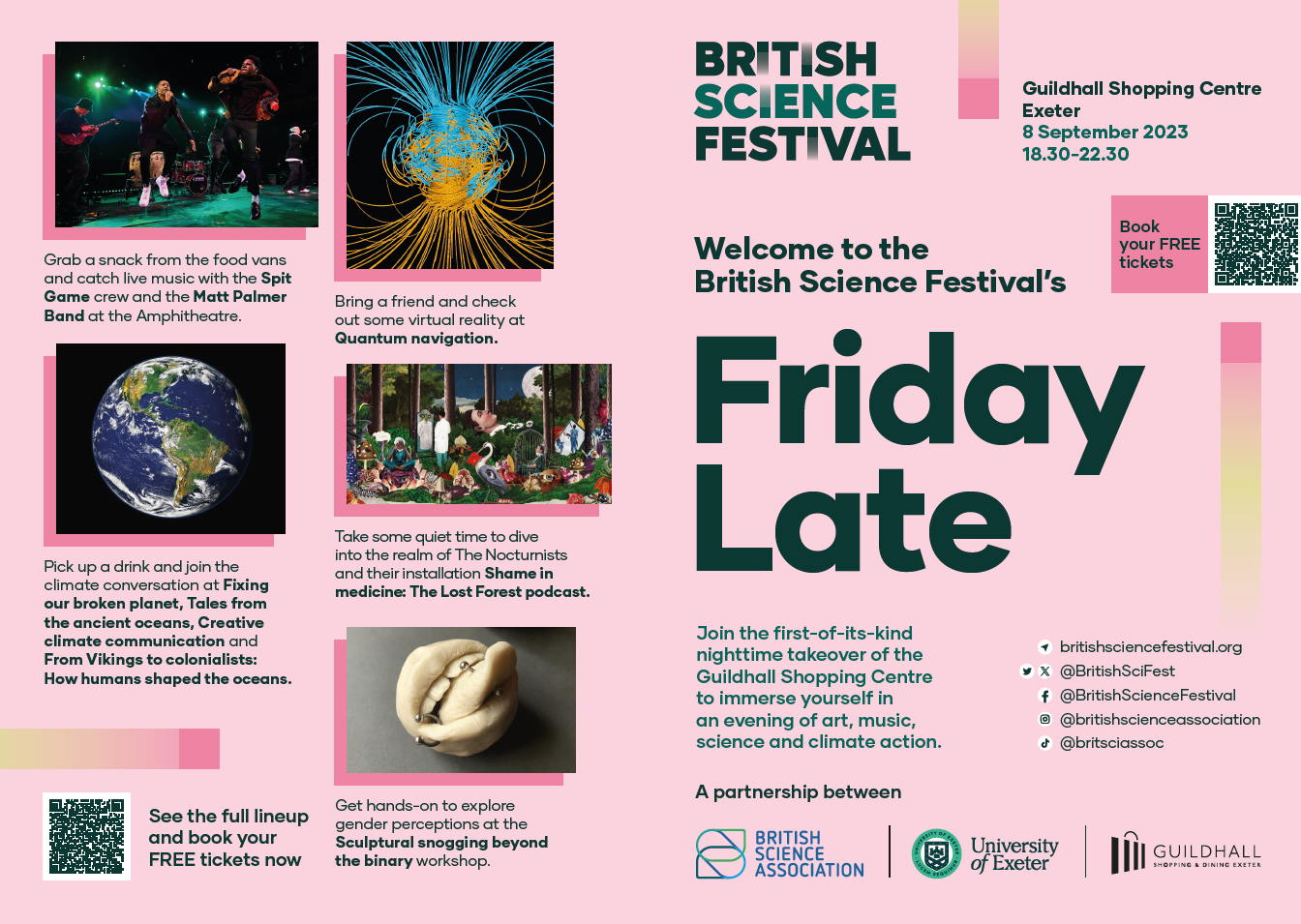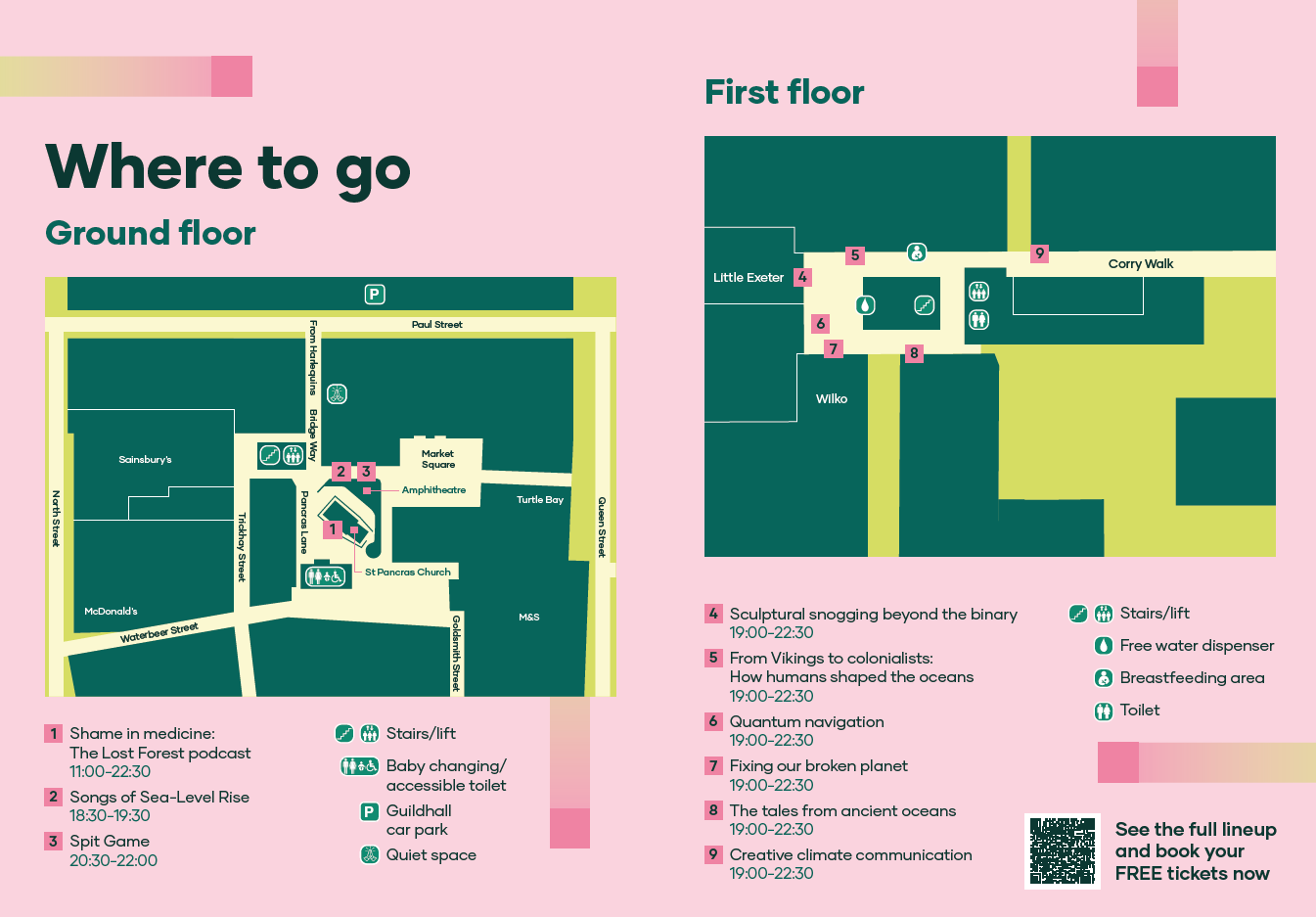 Celebrating the people, stories and ideas at the heart of science.
The British Science Festival is Europe's longest standing science Festival, travelling to a different place in the United Kingdom each year. Our Festival aims to connect people with scientists, engineers, technologists and social scientists.
Each year, we bring an inspiring programme of free events to the public over four or five days, bursting with exciting opportunities to get involved in. Our talks, workshops and drop-in events span a diverse range of subjects that encompass science in the broadest sense, promising something for everyone.
The British Science Association and the University of Exeter (UoE) are pleased to announce that the British Science Festival in 2023 will take place in the city of Exeter across four days this September. The Festival will be held between Thursday 7 and Sunday 10 September, with events being held on the University's campus, as well as at venues across the city, offering over 70 free activities for nearby residents.
James Brown, Director of the British Science Festival, said:
"This year's line-up, put together with the support of the University of Exeter, features some fantastic research institutions, organisations and creatives who will share stories of their work, bringing it to life and showcasing a side of science that the public may not have previously experienced.
"Festival-goers will be able to interact with researchers, ask questions and immerse themselves in awe-inspiring activities, workshops, performances and more.
"The Festival truly celebrates the vibrancy and diversity of the people, stories and ideas at the heart of science, and we hope visitors will take part in as much of it as they can!"
Professor Lisa Roberts, Vice-Chancellor and Chief Executive at the University of Exeter, said:
"I am so proud that the University of Exeter is hosting this year's British Science Festival, an event that brings people of all ages and backgrounds together to experience the wonder of science.
"Speakers from our University will be showcasing some of their most exciting research and innovation that is having global impact.  Everyone is thrilled to be sharing their work with the wider community, fellow colleagues and students.
"We're delighted to be welcoming partners from across the UK to join this wonderful festival, and with such a vibrant mix of creativity and science we're certain this will be one of the best events in Exeter in 2023."